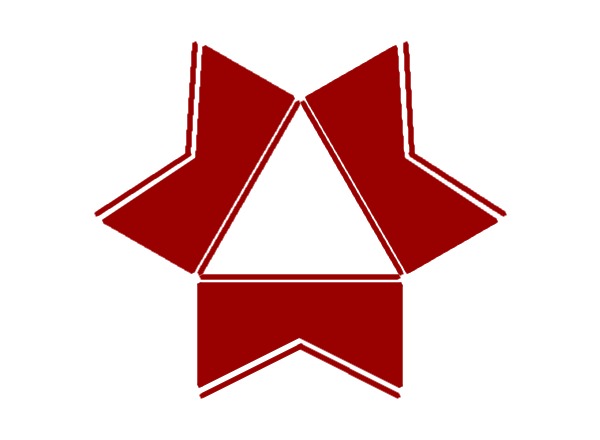 Desinger: Hua-Yang Wu
Meaning of the design:
Every fish tail is the center of scholarship,
and the center of education.
The center of humanities education,
the center of social education,
the center of natural education;
these three fish tails signify
the Center of General Educaiton Center.
The General Education Center makes an NTUT education a holistic one by providing courses in humanism, social sciences,and natural sciences, which are further divided into six subcategories of literature and arts, history and civilization, philosophyand virtue, democracy and law, economics and management, and natural science and logic, Students are required to complete at least one course in all six subcategories and one community service session to prepare them to be professionals with agenuine concern for human society and for the natural world. The Center also seeks to build up students' Chinese abilities and their connection with Chinese culture through courses in Chinese classics.For international students,however,the training focus is shifted to general Chinese communication abilities.The Center also frequently hosts extracurricular activities such as student concerts, cultural exhibitions, and seminars on films that seek to bring the perspective of the humanities and cultural studies to our technology-based University . Another important role of the Center is to be the history keeper of the University. Faculty members of the Center have been engaged in research into the University's 100 years of history through publications,personal diaries, photographs, and interviews with alumni.A book on the history of the University has also been published by the Center in celebration ofthe University's centennial milestone.